As of September 2020 this service forms part of the 9.15 am All Age @ SM where there are lots of elements of J4J even if it's not called that anymore!
We are privileged to have a dedicated Godly Play classroom here at St Mary's and welcome children aged 3+ at least once a term to join. Godly Play is a creative and imaginative approach to Christian nurture. It aims to develop a deeper understanding of stories, symbols and rites as a way of preparing children to join in the worship and life of their faith community. 
Creche and Pre-school Sunday School
While our "normal" provisions are described below during this time of social distancing we are not currently able to run these groups on Sundays.  At the moment we cannot provide these groups in a Covid secure way but are exploring options for the future.
The creche caters for children ages 1-3, and is held every Sunday, including school holidays during the 10 am Eucharist in the clergy office – just as for directions! Run by a wonderful group of DBS checked church volunteers, there are lots of books & toys to enjoy, as well as songs and prayers, and a little snack . The aim is to provide a safe, fun environment for children whilst you enjoy the service. It is a drop-in service, so no need to book, and its free! You are as welcome to stay with your child as you are to leave them with the volunteers. Carers collect the children after the Eucharistic prayer so that they too can have a blessing and experience being in the main church with the rest of the congregation.
During this time of Covid related restrictions we are not currently running our Tuesday group at St Mary's or the Thursday group at All Saints'.  The information below related to our usual provisions when we are not limited by social distancing regulations.
Tuesday and Thursday baby and toddler groups are held at St Mary's and All Saints' respectively. 
The Playgroup is suitable for babies and toddlers and includes an interactive service followed by toys and singing.
Since 1993, the power of Monkey Music has brought a smile to the faces of hundreds of thousands of babies and toddlers (and grown ups too!) across the UK.
Opening in London, the educational format and original content of our age-specific classes was an instant hit with parents who were thrilled to participate in an activity which they enjoyed as much as their children!
Monkey Music classes for babies and toddlers are hosted by our wonderful team of Monkey Music teachers who are all fully trained to deliver our unique, educational and progressive curricula.
"All my family are big Monkey Music fans; we absolutely love being in Monkey's magical world!" – Monkey Music dad
If you would like to experience a Monkey Music class you can book online here – your first class is FREE!
Hartbeeps Classes for babies and toddlers featuring: Music, Puppets, Laughter and Fun
At Hartbeeps our most important customers are always at the heart of our magical, musical adventures including:
Baby Bells – newborn baby classes
Baby Beeps – baby and toddler classes
Happy House – pre-school and nursery classes
Baby Rock Café – stay and play with baby sessions
Bop of the Tots – magical birthday parties and baby discos!
Hartbeeps take you and your little one on a different sound journey every week… exploring real life from the safety of our beautiful sets… we set the scene, tell the story and make magic.
For further information visit:  www.hartbeeps.com 
Fun and modern early-years education through music.  MiniJam is as much about the coffees and natter before/after class as it is about the interactive music and sensory experience for the babies and children.
We have pooled some of London's top session musicians to create funky versions of nursery rhymes to jam along to.
Tuesday's – term time only
Toddlers – 10:30am 
Babies – 11:15am 
No termly subscription!!!
Book online at www.minijam.uk, or drop in on the day to see if there are any spaces left (booking advised).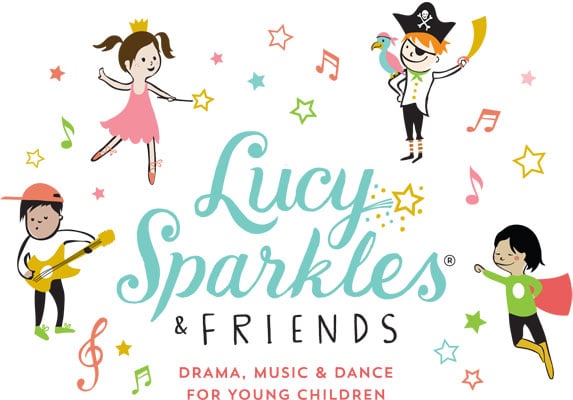 Lucy Sparkles & Friends provides outstanding drama, music and dance classes and parties for young children living in Greater London, Essex and Surrey.
Whether weekly and progressive or for special occasions, classes can be held in nurseries, schools, children's centres and private settings.
All of our lessons are linked to EYFS practice guidelines and Key Stage One national curriculum.
We ENGAGE the children in fun, meaningful and appropriate lessons.
We ENHANCE learning through developing physical, emotional and intellectual skills.
Our sessions create a sense of ENJOYMENT and love of drama, music and dance.
Book a free trial Session!
Experience Lucy Sparkles & Friends for yourself with a Trial Session!